While I was at the baby shower this weekend, I had an interesting conversation. If you're a blogger/blog reader, you probably know about the #motherrunner/#fitpregnancy concept. It's basically when pregnant bloggers try to show off how fit they are and be as badass as possible. Running marathons with a huge belly, lifting crazy heavy stuff at crossfit, that kind of thing. I thought that phenomenon was limited to blogging, but then my real life friend, Amelia, asked me about it. So I thought I would share my thoughts.
Q: Are you going to be racing?
A: I'm not planning on doing any new races while pregnant. So far, I've done 3 - the
Shamrock 5k
, The
Frozen Heart trail race
(10 miles for me), and the
PHUNT 50k
(DNF at 24 miles). All of those I had signed up for before getting pregnant, and in the case of PHUNT, did without knowing I was pregnant. Yeah, hear that trail dawgs/snide medic? Do you feel bad now, finding out you denied a ride and were mean to a pregnant lady? Probably not.
I also paid a combined total of $20 for all 3 of those races. I have one more race that I had already signed up for, a 10k, which I'll also do. Within reason, I want to do the races I had already entered (aka not the 100 miler next month). After that, I'm most likely done.
Why? I don't see the point. The ONLY reason I'm exercising right now is to stay healthy and keep the baby healthy, but it's
majorly
scaled back. 30 minutes a day seems sufficient to me, it's better than nothing and doesn't result in me falling asleep at work. Maybe I'm just a wimp, but my 5 mile outdoor run on Friday completely exhausted me. I'm concerned about making it through the 10k, so why would I
pay
and seek out more opportunities for exhaustion and possible failure? I really don't see the point of getting up early on the weekends in the last few months
before
I subject myself to a lifetime of that, when I could just as easily do an afternoon workout on my own. Without a parking hassle and a bunch of people in my way.
In short, I generally pay for a race for the purpose of pushing myself to a PR, or as a training opportunity for another race where I will hopefully push myself to a PR. Not to run/walk and eventually waddle to a slow finish so I can impress strangers at the race and then blog belly finish line shots to impress people on the internet. No thanks.
Q: Are you going to get those shirts? Sweating for two or you just got passed by a pregnant woman?
A: Not a chance in hell.
Let's take these one by one. "Sweating for two" = I'm not fat! REALLY! I'm pregnant! I can't have ANYONE thinking I'm a fatty!
I'm definitely at the stage where I look fat, not pregnant. But guess what? People who actually know me know that I'm pregnant, so it's not a concern. I'm not interested in this shirt for the same reason I wear shorts all summer despite the fact that my legs remain pasty white year round. I DON'T CARE if strangers don't like it. Go ahead and think I'm a fatty, person I'll see for two seconds and then probably never again. Also, I don't have a gym membership and weather sucks, so 99% of my workouts take place in my own home anyway. But I'm guessing if I were someone who needed that shirt, the 1% would matter.
"You just got passed by a pregnant woman" - look, I love feeling superior to others just as much as anyone else. Really. But at the paces I'm going, I'm not exactly going to be passing any elites. The only person I have even a slight possibility of passing is a brand new runner. So how much of an asshole would I have to be to wear a shirt just to make them feel inferior? Also, this shirt is for someone who wants to do a lot of pregnant races, which is not me (see above).
The last consideration is that all these things (races, special shirts) cost money, and I've heard that babies can get expensive. That's not to say that the two of us haven't spent a dime on ourselves since we saw the second line. That would go against the advice from every parent ever to make sure we are going out to dinner! Seeing movies! (actually those are free for us) spending time with each other! And I certainly don't intend to ignore that advice. But, I also don't intend to throw away diaper money on stupid crap that has no point.
Q: Are you planning what races to do after the baby is born?
A: I haven't given even a single thought to races post-baby. What happens after September 23 (just pretend he or she will arrive on the due date, the waiting is hard enough) has occupied a ton of my thoughts, kept me up at night, and is currently making time go unbelievably slow. Like all parents-to-be, I'm sure, we are obsessively looking forward to holding our baby.
My concerns for that time are centered around things like: finding a daycare that doesn't employ psychos, figuring out the best work schedule to maximize time with our baby, budgeting to try to see how much time I can take off for maternity leave.... things like that. That's not to say I'll never race again - I certainly hope that's not the case. But I really have no idea what's in store in terms of life with a newborn, so I'd like to meet my baby and figure it all out. Races aren't going anywhere. I'm sure there will come a time when I return to active.com. But right now I have a lot to be excited (and a little terrified) about that's not running related.
Q: Are you going to keep running?
A: Much like racing, I don't know, and don't care. I like running, I like watching shows on the treadmill while I do it, right now it feels relatively good, and my doctor OK'd it. So it's a solid form of exercise, but I've also been trying to mix it up and include other stuff like my bootcamps, DVDs, and the bike trainer. I'm a fickle friend and if running stops feeling good, it's out. I have plenty of other options to stay active. As stated below, pregnancy is not a promise and there are unfortunately tons of things to worry about during those 9 months. I'm not known for my ability to avoid needless worry, but I can assure you I'm not wasting anxiety on my fitness level or getting back to my pre-pregnancy weight asap (that number isn't anything impressive anyway, trust me).
Although everyone knows that in the blog world doing anything just once makes you an expert, I wasn't sure if 14 weeks of pregnancy was enough to truly make me the be all and end all of #motherrunning. So I called in the big guns - my good friend
Kara
, who has done lots of running and popped out two adorable kids. She even has a double stroller. Here's her opinion on the subject. (I included a few of my own thoughts in red.)
Aren't you worried about getting all fat and gross and out of shape? How will you possibly return to your former running glory if you don't force yourself to run through pregnancy?
Growing another human is no excuse for being a total fatty and doing things like eating full fat dairy and having seconds at dinner
(crap I was already doing this)
, and you need to keep running the whole time or you will LOSE RUNNING FOREVER AND NEVER GET IT BACK.
Oh, I'm sorry, that's just the message you'll get from a lot of the blogging world.
As someone who has "been there and done that" twice, I have a secret for everyone: it doesn't f
(the rest of this word has been edited because it's my blog and I teach elementary school)
ing
matter if you run during your pregnancy. Do you know who cares?
It won't help you not become a gross fatty and it won't help you get back into running post-pregnancy faster than someone who just did moderate low impact exercise. You will gain weight and you may not even be "all belly" (THE HORROR) and it doesn't matter. All that matters is having a healthy baby.
I ran with one pregnancy and didn't run with the other. My recovery and return to running was exactly the same both times.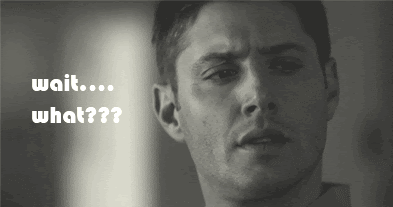 When I see pictures or read stories about people running marathons at 9 months of pregnancy or doing box jumps at Crossfit, I'm not impressed. I'm disgusted. Pregnancy isn't a promise and you should treat it like a precious thing. Don't spout of s
&%$
like "Pregnancy isn't a medical condition" or "I know what I'm doing" or even better "My doctor said I could do this." You don't know what you are doing (even the Duggar lady admits that each pregnancy is different and that bitch should know) and pregnancy IS a medical condition.
Pregnancy isn't about you, it's about the baby and I personally think Alyssa has an amazing attitude about the whole thing and she should be lauded for being a #BAMF #motherrunner because she's doing things in moderation with her baby as her first priority. That should be the ideal, not the ridiculous s
&%$
we see in the media and the blog world.
/rant
Thoughts on the whole #motherrunner thing? You don't even have to have the slightest interest in having children to weigh in.