It's about time to put my plan into action!
In case you don't follow me closely enough to remember my every wish and desire (for some reason), my new crush is Nev from Catfish, and my dream is to get on his show.
dreamy
Also this: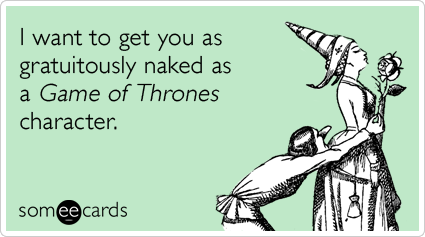 I actually came really close a few years ago, when a guy I used to date contacted me on Facebook to inform me that my pictures were being used on a dating website (okcupid, don't ever go there). I was positive it had to just be some doppleganger, but it was actually my pictures, stolen from my FB page. They had a whole profile set up with made up stories and interests based on pictures they had stolen, and "I" was listed as a Hispanic bisexual. Because I look so stereotypically Hispanic.
This was one of the pictures used. So white.
Now I'm pissed that I demanded the pictures be taken down (actually my stepfather had to write the email body for me to send, my meek attempts of "please stop" did nothing). When someone steals someone else's pictures on Catfish, Nev always gets in contact with the wronged party. Totally missed my shot.
Since I have a ten mile race Sunday, I did my long run yesterday. One of the unique things about the RLRF plan I'm following is that the long runs have prescribed paces. Usually, marathon training dictates you do your long runs at LSD, which makes me laugh, but it just means Long, Slow Distance. AKA let my fat ass be as lazy as possible, since I don't want to be sore the next day. This is perfect for building up endurance and getting used to longer distances, but since I'm now training for marathon #10, it might be time to step up my game.
My long run this week was supposed to be 20 miles at a 9:23 pace. Not super fast or anything, but still more of an effort than my usual 9:30-10:00 long run pace (let's be serious, it was much closer to 10:00). My average pace ended up being 9:18, so I got pretty close! My legs are actually a little sore today too.
I got the pace, but I completely failed at fueling. As I've mentioned, I'm taking full advantage of spring break, and waking up and eating any time I feel like it, not on a typical schedule. One of my greatest pleasures in life is not setting an alarm, and then when I do wake up naturally, taking my sweet time to actually roll out of bed. Thursday was the first time I could actually do this over spring break, so by the time I was done with breakfast and coffee, it was like 12:30 pm.
Really, really poor planning resulted. I finished my 20 miler at almost 6pm, and hadn't eaten since breakfast, except for the dried apricots and nuts I brought as fuel (which are really hard to eat while running and like half of them were left behind on the trail).
To make things even more fun, I had planned to grocery shop (I was running on a path near Wegmans) and cook a nice dinner after my run. And I had run in short sleeves and capris, so my hands were completely numb for a good 25 minutes after I finished. So much hanger.
Spring break is nearly over, so next week I should be back to a typical schedule, luckily (or something).
I don't really have a related question, so here's a random one.
Would you rather eat a stick of butter or snort a tablespoon of salt?

I guess I'd try the salt? At least it wouldn't make me fat. I tried to eat a spoonful of cinnamon for $50 once, and let me save you the time - it's impossible.