Field day was a roaring success. I attempted to race one of my most athletic kids and nearly died. I'm not sure what I was thinking considering he had already beaten me in a race when I taught him in first grade, and two years of growth is a huge advantage for one of us and a huge liability for the other.
Remember that time I thought I was going to hot yoga after spending the day chasing kids in 80+ degree weather with god knows how much humidity? Hilarious, right? I barely managed to walk across the street and not fall asleep for 30 easy minutes on the elliptical.
So that brings us up to Friday morning and I've spent a total of 1 hour, 15 minutes exercising all week. During training that's more like a daily total. On top of that, I only have one more grad class this semester, and we are presenting our final projects, which I'm already finished with. So I feel like I'm swimming in free time this week, and it's glorious.
If you're familiar with me at all, I'm sure you know that I've devoted that time to sleeping, catching up on TV, blog reading, and the like. No baseboard scrubbing or closet organizing around here.
Exactly.
And yet somehow with all that free time I still didn't catch up enough and screwed us royally. We were all excited to watch the Office finale last night. We were going to watch last night's episode on Wednesday, but I couldn't keep my eyes open and had to go to bed. Actually, I've been exhausted all week. I'll blame the marathon and travel, even though I've already admitted in past posts that I slept like a champ in Tulsa, because if I don't link to those posts they don't count.
When we went to watch last week's episode last night, disaster struck - we weren't one episode behind, we were three episodes behind. By the time we caught up, the finale had already been on for 15 minutes, and Eric just kept wailing "WHY DID WE CANCEL DVR?!". Yep, it's not all sunshine and roses in our lives.
So today, we are doing our best to replicate the sensory deprivator 5000.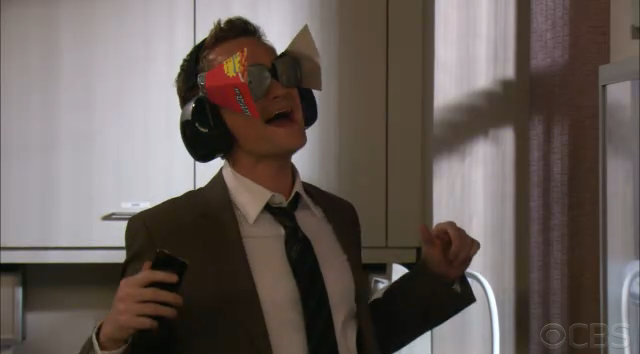 NO SPOILERS.
I tried to cheer myself up before bed. Every week, this website creates "If Game of Thrones Took Place Entirely on Facebook". It's really ridiculous how much I look forward to that each week, but every one has made me laugh until I cried. This one was no exception, and then of course reading about GoT provided me with horrible and terrifying nightmares all night. Worth it.
Any guilty pleasures that you are slightly embarrassed to love so much?