I think this week I will just be titling my posts based on how many days are left until JFK. Of course, I have a crazy busy week going on, so who knows how many posts I'll be able to write, but that's the plan.
True to form, Monday morning I could barely drag myself out of bed after ten whole hours of sleep. But, this morning, I actually woke up at the time I intended, without pushing snooze, after only seven hours. Maybe the iron is kicking in?
I also decided to try and reduce my sugar intake as we approach JFK, so yesterday the only sweets I had were two thin mints. It doesn't sound like that's worth noting, but its a huge reduction for me. Especially lately, because I've been eating like I plan to audition for Biggest Loser. Which actually might not be a bad post JFK goal now that I think of it. Jillian Michaels is coming back, and I have a deep love affair going on with her. And we all know about my crush on Dolvett. And my possibly even greater love of eating. That's sounding like a win/win.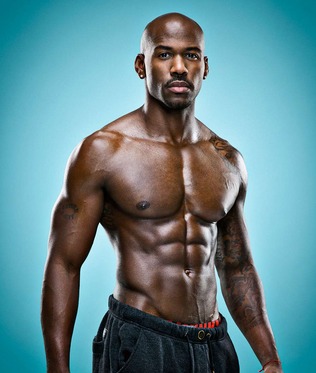 Trifecta

But seriously, I'm really going to try not to buy any chocolate at Breaking Dawn 2 on Friday. Since Breaking Dawn 1 made me gag repeatedly (due to bloody scenes, not the horrible acting), that might be easier than I think.
Last night I did an easy 4 miles (no watch) after work, today is a rest day, and I'm planning on two more 4 milers this week, although to be honest if they don't happen I don't even really care. Just to clarify, this is in no way a properly executed taper. If you want to read about how that looks, check out fellow JFK runner Kristin's blog.
I do feel really lazy in the short term, but I am starting to get that "craving a run" feeling, which I haven't had in at least 2 weeks. So while physically, I should be running a lot more during this period leading up to the race, mentally I think it's the best thing I could do to prepare. Some runners seem to be able to keep up high mileage year round and never need a break, but I'm just not one of them.
I got an additional workout last night at broomball. I played offense for three 9 minute quarters, and was exhausted. It doesn't sound like much, but try 27 minutes of sprinting on slippery ice and you'll see. Our team won 5-0, which is by far the highest scoring game I've ever been in or even heard of. A typical broomball game ends with something like a 1-1 tie.
Eric even told me that I played really well and he was impressed. This may sound biased, coming from my husband, but trust me it's not. While Eric is an extremely wise husband, and isn't fooled by even the most sincere sounding "no, really, you can tell me the truth, do I look fat?", he's also the most competitive person I've ever met. We sometimes have issues because he does things like critique my bowling form when I didn't even think we were keeping score. So when it comes to sporting events, he's not doling out compliments unless he means them.
He thinks I played so well because I got really pissed off after a girl smashed her stick full force into my foot. Did I mention this sport is also great JFK preparation? I also fell and hit my knee really hard. But we won, so who cares?


Who's the competitive one in your life (or is it you)? Do you run into problems as a result of differing levels of competitive spirit?

If you were on Biggest Loser, what would be the food they lock you in the room with (the one you just can't resist) during challenges? I think we all know what mine would be, but if it wasn't a dessert, it would be Cheez-Its.